Automatically classify data
Teach Swift by uploading prior year workpapers or classifying raw data "in system". Then based on previously learned data, Swift will receive raw datasets and automatically perform the line-by-line analysis.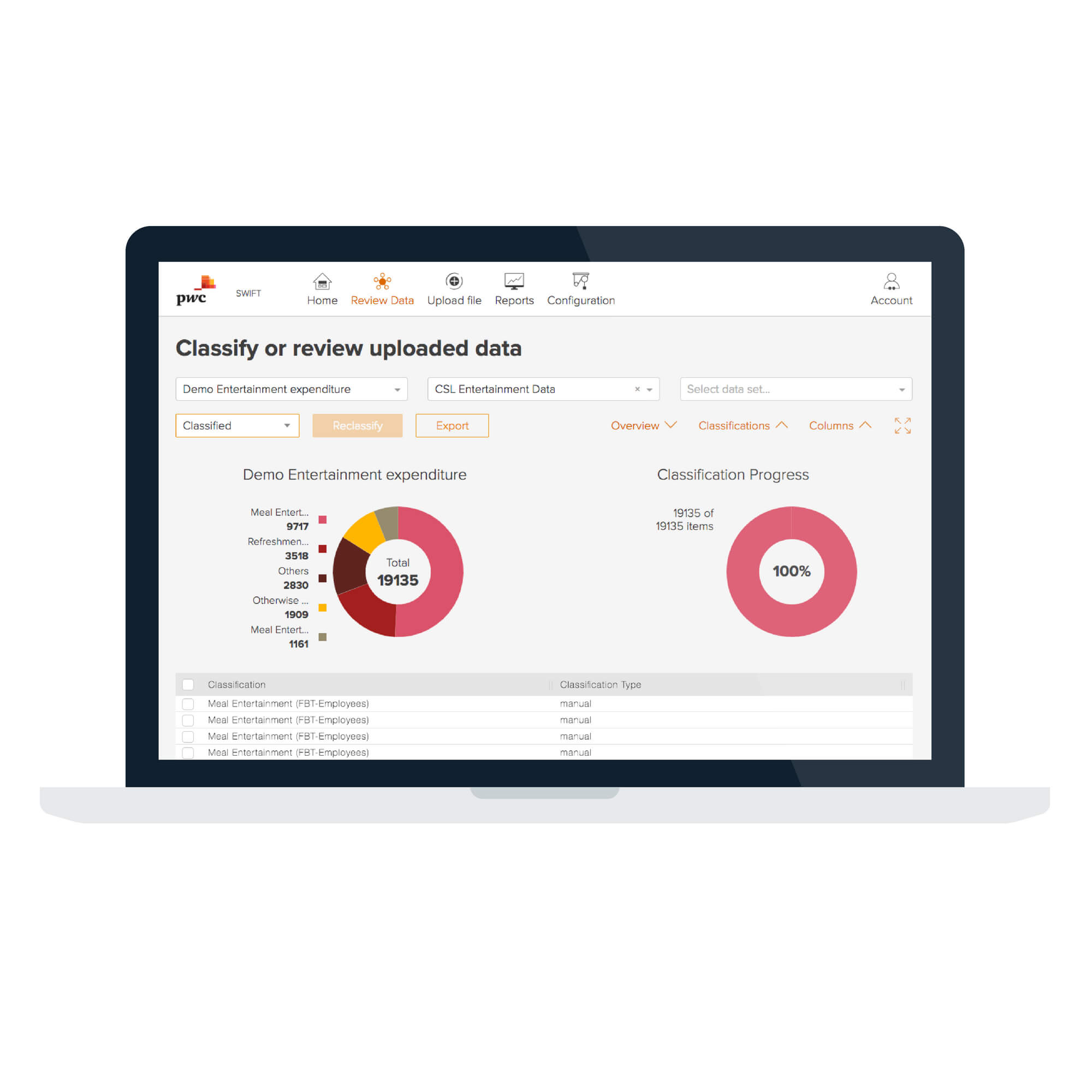 Suggest classifications
On occasions that Swift is unable to make a determination, it uses its growing intelligence to make suggestions and allow the user to review and manually classify the data directly within Swift.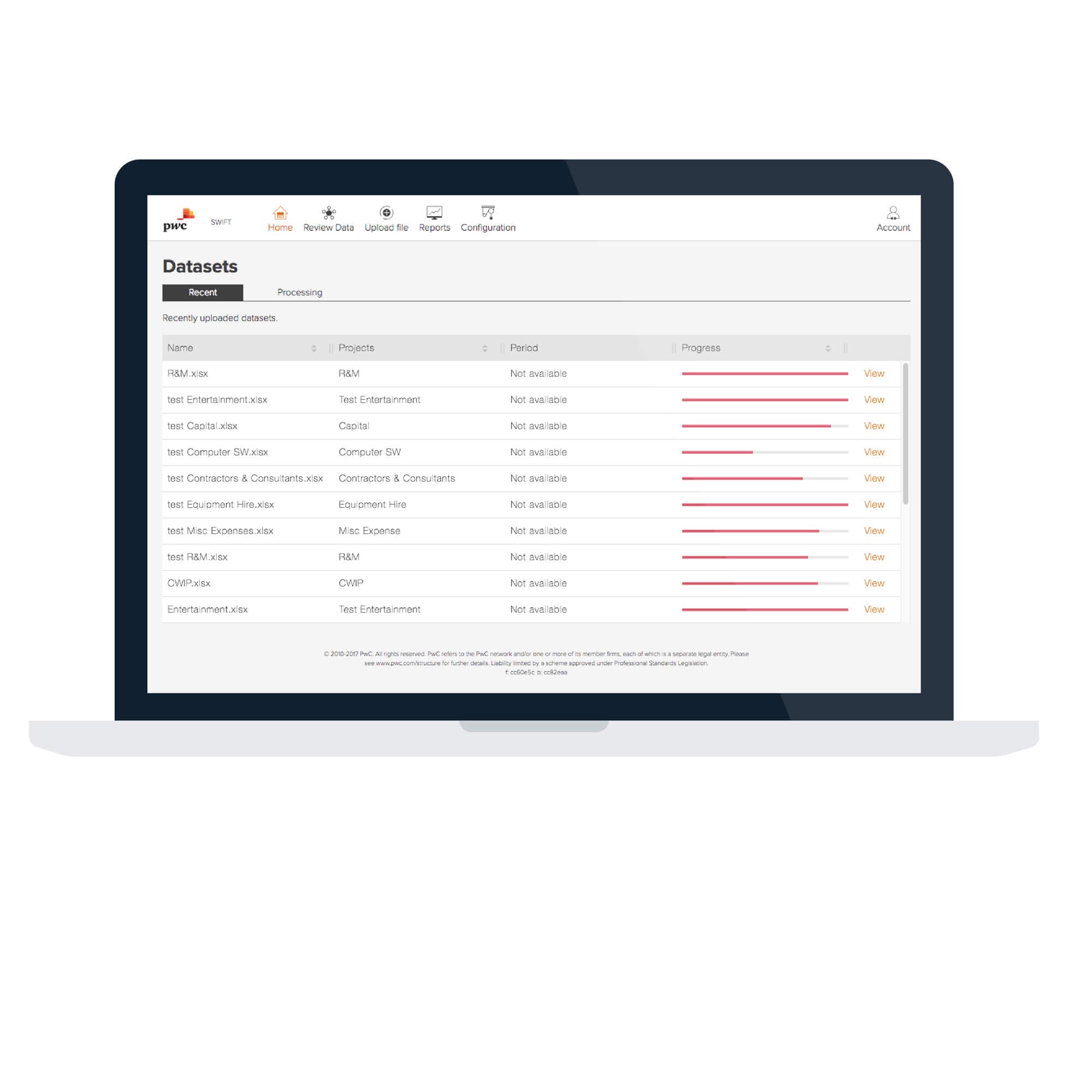 Human review and feedback
Users can review Swift's decisions, make changes and provide feedback to Swift for future decision making. These changes contribute to the continuous education of Swift's machine learning capabilities.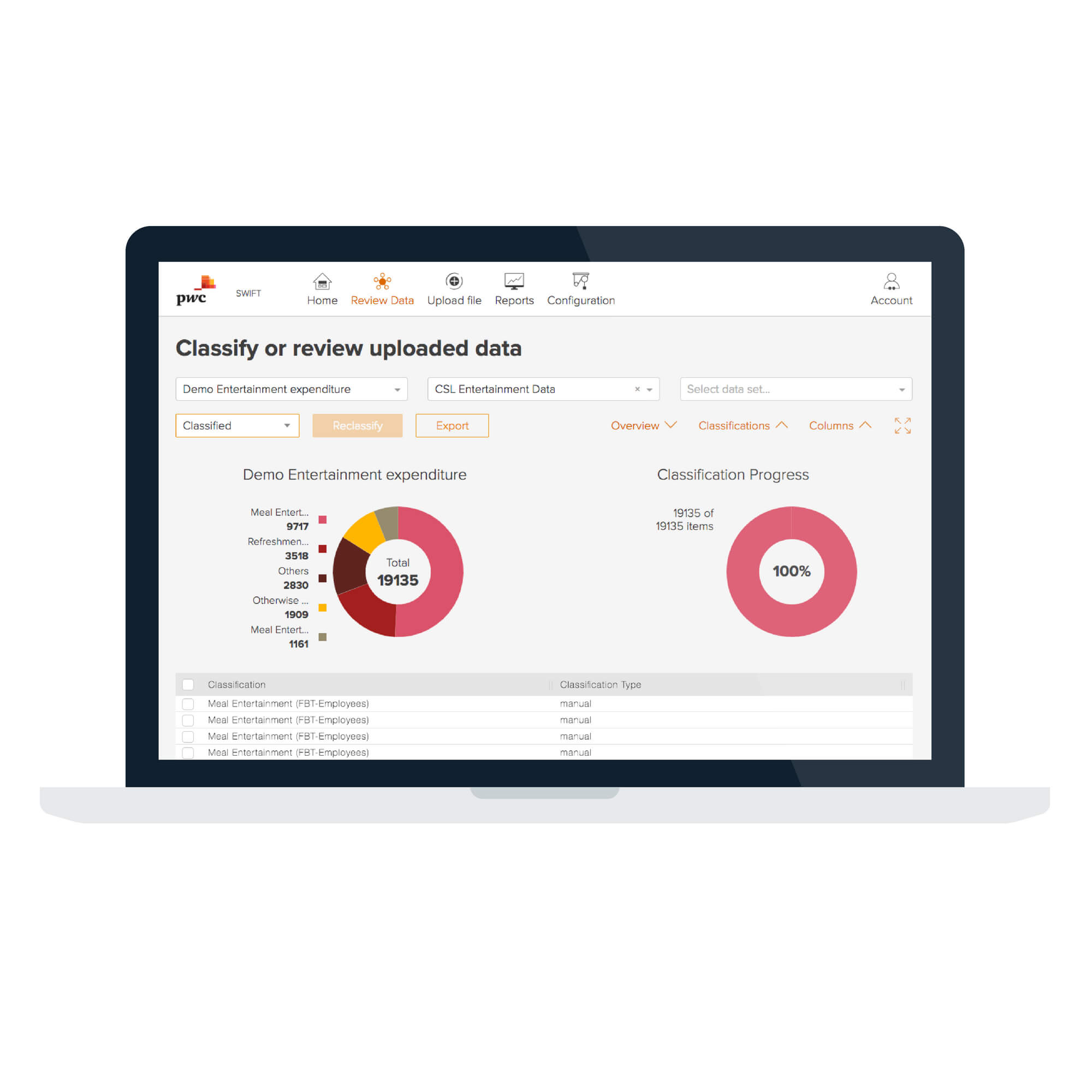 Output analytics
With the elimination of line-by-line review, teams are empowered with the time to review the results and make important business decisions based on the output. Swift is equipped with integrated analytics to visually review the data, export to Excel or integrate with ERP systems for end-to-end automation.